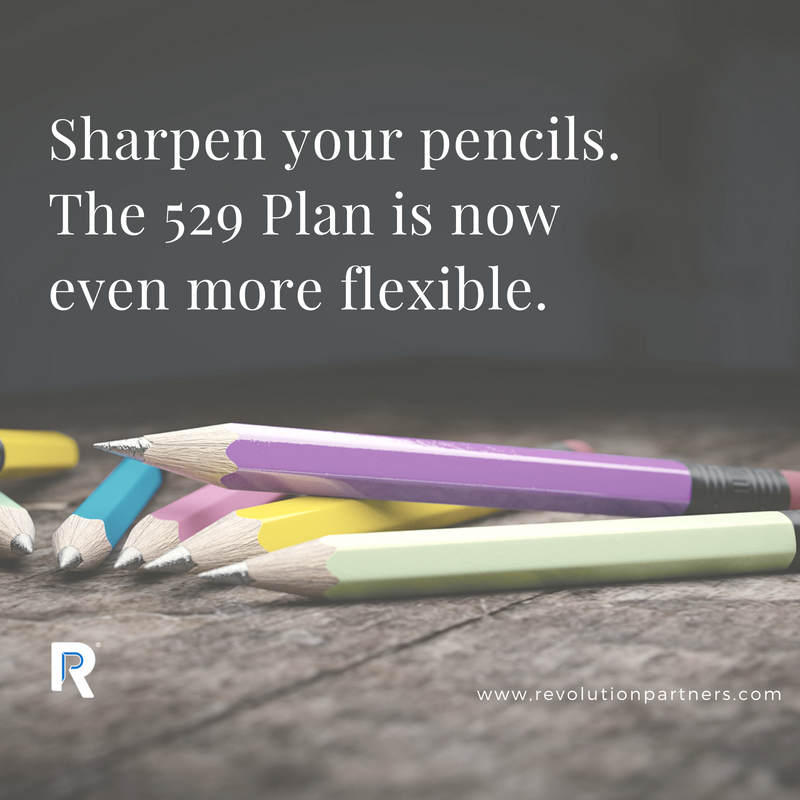 May 29th is designated as National 529 College Savings Plan Awareness Day, an annual day to celebrate and publicize the benefits of using a 529 plan to fund your family's educational needs.
Revolution Partners has frequently and in-depth blogged on the benefits of 529s over the years including: "Six Reasons to Save for Education with a 529 Plan", "Managing the Top Three Education-Planning Concerns" and "Reason 2 of 5 You Need a Financial Plan." You can read those blogs and other thought provoking areas we advocate for on our site.
This year, we can report the tax act passed late in 2017 contains two substantial enhancements to 529 Plans beginning in and extending beyond 2018.
Click Here to Continue Reading This Post >>