---
You say you want a Revolution?
CEO Brian Fowler answers questions about Revolution Partners.
---
Q: What is the Revolution?
We believe there is a tremendous business opportunity to be gained by avoiding conflicts of interest, communicating with transparency, leveraging technology, and offering intelligent solutions. We are no strangers to the financial services industry, and we are working to realize a more progressive model.
---
Q: Who is the adversary? Your own past? Other advisors?
Unfortunately, the brokerage industry is needlessly complicated and confusing in many ways. We strive to advocate on behalf of investors and communicate openly about the industry's inner workings.
Our business is also modeled around providing opportunities for advisors who have the ability to succeed professionally by working in their clients' best interests, but need help to break free from systems that aren't supportive. We want to facilitate the process of using professional expertise to help clients, supporting it with technology that is integrated to make best practices natural.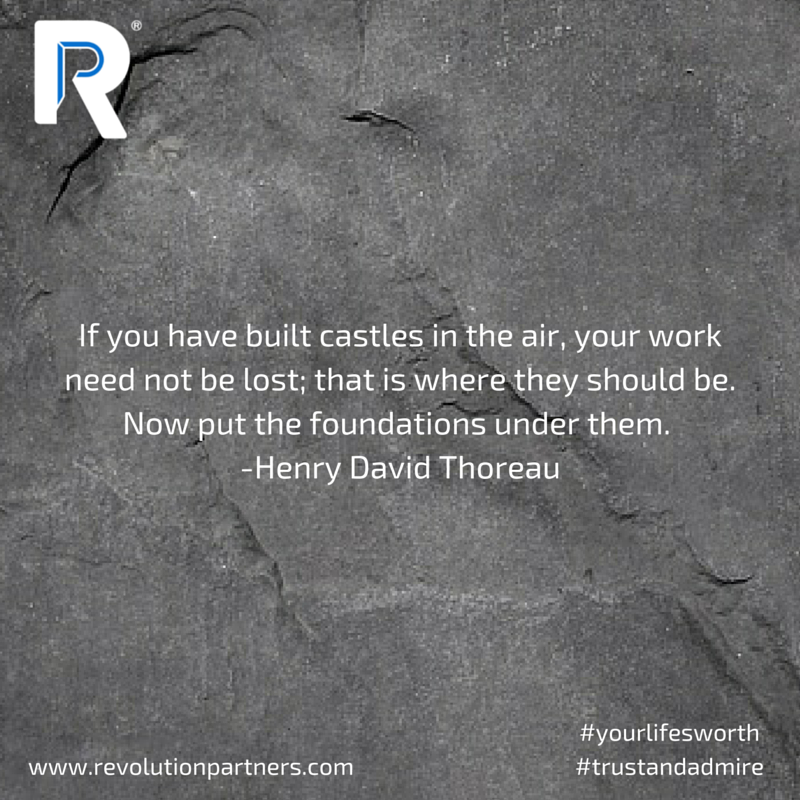 Q: Haven't you and your colleagues worked at big firms? Are you distancing yourself from former colleagues?
It is very important to distinguish between our concerns about the brokerage industry and the good intentions of many professional advisors we know who work within it. There are so many people I respect from previous phases of my career who are honorably serving their clients despite the challenges they experience in broker-dealer firms. I would love for them to join us. Undoubtedly, they would make us better.
While we start with the standard of trust and admire, we are focused on advisors who understand the value of becoming owner-partners, with a strong desire to shape and build a firm for the future.
Find out more about our team of professionals here.
Would you like to talk? Please visit our Contact Us page, or reach out to Brian Fowler directly at 901-421-6301.