Charlie Munger once said that "almost all good businesses engage in 'pain today – gain tomorrow' activities" and that has certainly been the case with Revolution Partners.
Even though the firm publically launched in 2014, various members of our team have tirelessly and systematically worked since 2013 to build an integrated platform that we believe is quickly becoming second-to-none. It is astonishing what can be accomplished by starting with a clean slate without the burdens of bureaucracy, departmental politics, varied priorities, and outdated, legacy systems.
We have been building a business and we have been in business, working with clients, refining workflows and continually integrating new tools. There is no reason to leave anything to chance, and the most relevant and rewarding validation obviously comes from clients. We once believed we had a good idea; today, we are certain.
The centerpiece of our plan revolves around our Principles, Platform and People. We are prepared to explore growth opportunities and expand our footprint – methodically. Life is too short to settle, and we have no plans to grow for growth's sake.
We are interested to meet a few outstanding women and men who want to be owners not employees, those willing to contribute not only effort but ideas to shape a firm and ultimately, lead with a progressive mindset in their communities. We appreciate teamwork, delegation, integrated technology and people who understand building enterprise value. We strive to be advocates for like-minded advisors and clients.
Should we talk?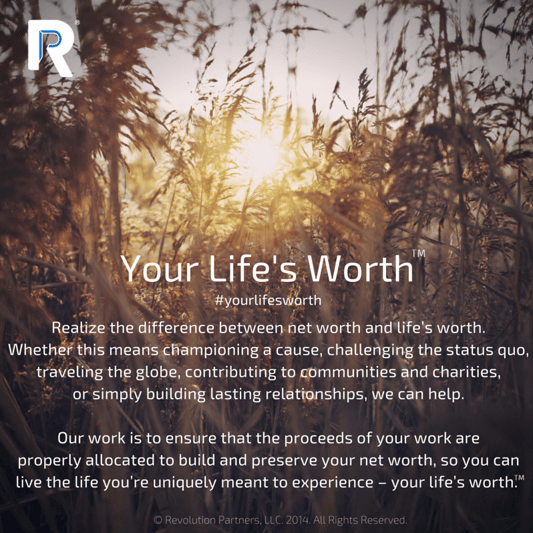 Explore our platform - Experience Revolution Partners
Meet our pros - Meet the Team
Reach out - Contact us