Once in a blue moon, the government introduces regulations that completely alter the landscape. The Department of Labor's (DOL) proposed Fiduciary Rule could have a game-changing impact on the financial services industry, and could have personal implications for both advisors and investors who aren't prepared.
Although we do not know how the DOL's final regulations will read, at present, we are principally proponents of the proposal and will be closely following this topic over the coming months.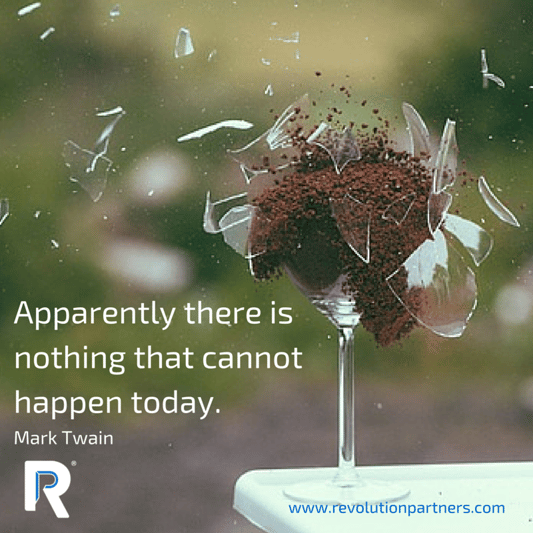 Let's begin with some context:
The Employee Retirement Income Security Act of 1974 (ERISA) is a federal law that sets minimum standards for advisors as well as protections for private sector retirement plan participants. The DOL's new proposal strengthens the definition of fiduciary advice and broadens the scope of protections for traditional retirement plan participants.
Most notably, the proposal extends ERISA coverage for the first time to IRAs and IRA rollovers. It's no wonder that this is widely regarded as the most comprehensive revision of fiduciary regulations in over 40 years.
---
If you have any investments at all, chances are you have at least one type of account that will be impacted by the proposal. According to the Investment Company Institute Factbook, at the end of 2014, there was an estimated $6.8 trillion in Defined Contribution plans, such as a 401(k) or 403(b), and $7.4 trillion in IRA accounts, and the numbers are still growing.
---
The proposal makes clear that any recommendations relating to company-sponsored retirement plans or IRAs would be considered fiduciary advice. One result will be that advisors will generally have to receive level compensation for their services, not variable compensation based on the specific investments offered. In effect, the DOL is stepping in to limit direct and indirect financial incentives like revenue sharing agreements that can – and often do – stand in the way of investors' best interest.
This change seems to have far-reaching implications, given the DOL's vast jurisdiction. As compared to other financial regulatory organizations such as FINRA or the SEC, the Department of Labor has jurisdiction over financial advisors based on their activities, not how they are licensed. The DOL has the ability to regulate brokers, bankers, advisors, insurance agents, trust officers, institutional consultants – in short, anyone who provides group or individual retirement advice.
The proposal has been in development for more than five years, and this amended version was submitted to the Office of Management and Budget for review on January 29, 2016. In March or April, the proposal will be published publically. At that time, we will learn what amendments have been made based on thousands of comments. Then, Congress will begin a 60-day review. Efforts to block the rule in Congress at the end of the review could be faced with the President's veto. Getting the rule to the OMB was significant for proponents of the rule.
Our team has closely followed these developments since 2010, and they have played a significant role in the development of our business. As Wayne Gretzky once said, "I skate to where the puck is going to be."
Embrace the future with us! View our pledge to clients, and sign up for our blog subscription to keep up with our posts on this topic as it moves through the process, and more.